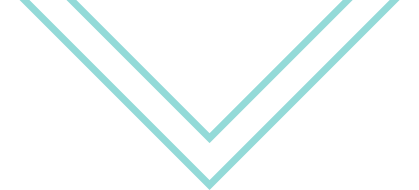 Terms and conditions
The terms and conditions provide clarity and security regarding trade on IceMallorca.
Our customer service is open 24 hours a day if any questions arise regarding your purchase or our products. Get in touch with us by phone +34 871 18 09 97 or info@icemallorca.es.
Orders and payments
All our prices shown on the website are indicated in inc. VAT or ex. VAT depends on whether you buy as an individual or a company. Prices are current and are subject to change.
The price at the time of the order is the current price of the purchase.
IceMallorca reserves the right to make printing errors, price errors, VAT and tax changes, stock products, production oversold, and delivery failures from our suppliers.
Orders
Once you have placed an order, you will receive an online confirmation.
You must contact us if you do not receive this confirmation within 1 hour. You will also receive a new email the same day your order ships. When you shop with IceMallorca, the agreements are made in Spanish. If you want to receive a new copy of your order confirmation, send us an email at info@icemallorca.es.
Payments
We offer several possible payment methods.
The safest form of payment that we recommend to all customers is to pay with a payment card.
We accept the following types of cards:
Visa/Dankort
Visa
Visa Electron
MasterCard
MasterCard Debit
Maestro
Online payment by card
When paying with an electronic payment card, the amount is deducted when confirming the order. Payment is made through a secure and encrypted SSL (Secure Socket Layer) connection. This means that outsiders cannot read the information on your card.
When shopping with a debit card, we reserve the right to verify that the personal information provided is true.
We can write down the amount paid at any time if, for example, the date is oversold or is not wanted. However, for security reasons, we can NEVER increase the approved amount.
Payment will only be deducted from your account when the physical item is shipped, or the virtual product is created unless otherwise agreed or stated in your order.
The website uses the following currency for pricing:
EURO (EUR).
Delivery time
We provide agreed service, cf. information about the date and location that appears in the confirmation of your order.
Delivery costs
Our delivery costs are fixed, regardless of the order size.
Claim
The right to claim does not cover damage to equipment or goods due to incorrect handling by the customer. A complaint about errors and defects must be reported to IceMallorca.es within a reasonable time after delivery. Here, two years is considered a good time unless otherwise agreed. If the complaint is justified, we will, of course, refund (reasonable) compensation.
Weight
The weight of our products is listed with approximation in kg. The product weight can vary up to 10%.
On-time delivery or

for free
Once you have received a delivery confirmation and delivery time, Icemallorca.es guarantees that it will meet the time and date. In case of a delay of more than 45 minutes, the guarantee is offered "on time or free," which means that the merchandise is not paid. However, it is an exception in the event of force majeure or similar circumstances, in which IceMallorca.es declines its responsibility.
At IceMallorca.es, we match the price of our ice cubes and crushed ice, with an additional 5% discount. The only requirement is that you can present an offer from another provider in Mallorca. Price matching is only granted for comparable products and services.
When you buy at Icemallorca.es, you have a 14-day cancellation right, during which you can notify us that you regret the reservation, and we will refund the payment. Cancellations must be sent by email to info@icemallorca.es and must include bank, registration, and account details. The right of withdrawal applies from the day the reservation confirmation/order confirmation is received. If the term expires on holiday, Saturday, Christmas Eve, or New Year's Eve, the period is extended to the next business day. To exercise the right of withdrawal, you must notify it using a clear statement by email within 14 days of receipt of the reservation/order confirmation.
If your reservation is made less than five business days before the delivery date, the right of withdrawal is waived. If the reservation is canceled between 1 and 5 working days before the delivery date, 50% of the amount will be refunded. In case of cancellation within 24 hours, 25% of the reservation amount will be returned. You assume the risk of the merchandise and the equipment from your delivery, and during the assembly and storage, you accept the risk of damage due to theft and damage caused by the buyer or the buyer's guests. You cannot give up simply by rejecting the reservation without notifying us at the same time.
We carry out the registration of your data to be able to deliver the merchandise correctly. Personal data is registered with IceMallorca and stored for a maximum of five years, after which the information is deleted. When personal data is collected through our website, we ensure that it is always done with your explicit consent to be informed of exactly what information is collected and why.
The director and employees of IceMallorca have access to the information registered about you. We do not store customer information in encrypted form. We do not transmit customer information in encrypted form.
As a registered user of IceMallorca, you always have the right to object to the registration. You also have the right to access the information registered about you. You have these rights under the Personal Data Law, and any questions in this regard should be directed to IceMallorca via email info@icemallorca.es.
IceMallorca complies with the standards of the General Data Protection Regulation (GDPR).
IceMallorca uses cookies to optimize the website and its functionality, making your visit as easy as possible. You can delete cookies from your computer at any time. The way to do it depends on your browser.
We use registration statistics on IceMallorca. It is a statistical system that collects information that can show how many visitors we have, where they come from, where they stay on the website, etc. The log statistics are only used to optimize IceMallorca.
Company name: IceMallorca – Parte del Grupo Nordic Liquid Balear
Website: IceMallorca.es
Email: info@icemallorca.es
Phone: +34 871 18 09 97
Address: Carrer de la Mar Mediterrània, 10 – Local 3 – 07180 Calvià, Balearic Islands, Spain